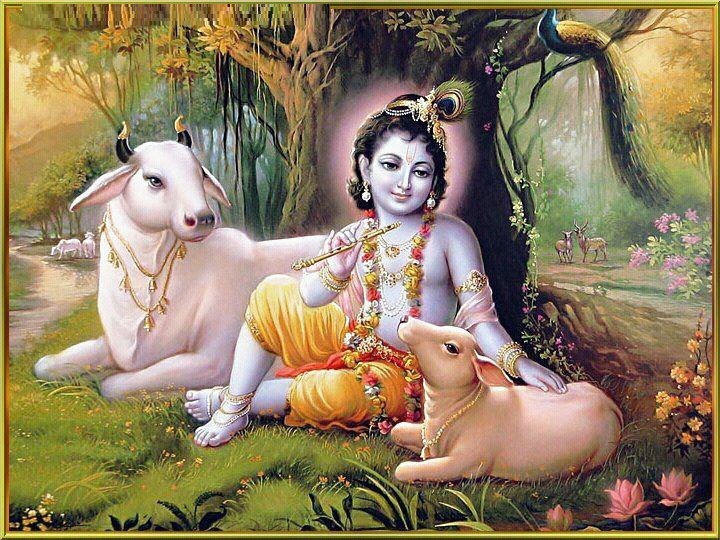 Mahanidhi Madan Gopal Das
Years ago, we published two books titled Sweet Notes 1-2 containing many "English Sutras", mini teachings on Krishna bhakti. Here we offer you the best those sweets for your pleasure, and the nourishment of your beautiful lives.
Each sweet sutra appears under a specific topic related to perfecting one's bhakti bhajan.
Detachment:
* Feeling separation from Radha-Krishna separates one from Maya.
Happiness:
*Serve Sri Hari, Guru and Vaisnavas and happiness is yours because seva is BLISS!!!
Independence:
*Real independence is dependence on Krishna.
Guru:
Follow your Guru Sri, and with Krishna always be.
Krishna:
*Krishna is just around the corner, don't hesitate—turn the corner!
*To Krishna—surrender, serve, and love. And from this world you'll rise above!
Love:
*One who fills His heart with Krishna's love, sees Krishna's love in all.
Maya:
*We remember what gave us pain, think of what we'll never gain, and hanker for what we'll never attain.
*Careful…lifetimes pass paying the debt of desire.
Mind:
*Believe… Syama's seva will save you!
New Year:
*Ending one year, death more near. To Krishna be dear then "Happy New Year!"
Old Age:
*When young, pains come and go. When old, pains come, stay, and take you away.
Pain:
*Karma—lots of pain for little gain. Bhakti—little pain for total gain.
*Feeding your pain gives no gain. Chant the Name and win the game.
Preaching Bhakti:
*See every class as an expression of love.
*Preaching means draw life from Harinama, and give living truth to enliven others.
Sadhana:
*Evolution to perfection means revolution and correction of habits and misconceptions.
*Endeavors in Maya end in defeat. Endeavors in bhakti end in sweet.
*Follow the D.I.P. principle: Always depend on Krishna. Be an instrument of Krishna's will. And please Krishna with all you do.
*Serve Krishna and maintain your body. Don't maintain Krishna and serve your body.
*Surrender, prayer and endeavor bring you to Krishna forever.
*Will to serve Guru and Krishna will show the way.
Sense Enjoyment:
*Sense enjoyment blocks the path to Guru and Govinda.
Suffering:
*Suffering brings us to the heart of reality—surrender to Syama.
*Going through hell in your karmic cell. Soon you'll be well that Krishna will tell.
Surrender:
*Surrender—the biggest revolution in one's life.
*Surrender means jumping off a mountain, believing Krishna will catch you.
*No submission, no permission, no permission, no admission.
Time:
*What was is past, what is won't last. Be steadfast. Chant Hare Krishna and have a blast!
Tongue:
*Conquer your tongue, conquer death!
Water:
*Water—You are healing, healthy, pure and sweet. You are life and the taste of Krishna. Thank you, O Krishna, for the wonderful wonder called water.
Sri Krishna Bhagavan ki jai! Jai Jai Sri Radhe!
https://www.mahanidhiswami.com/wp-content/uploads/2019/05/lord-krishna-radha-laxmi-yshoda-maa-vishunu-narayan-child-young-and-war-love-image-10.jpg
540
720
dasi
https://www.mahanidhiswami.com/wp-content/uploads/2017/08/mahanidhi-swami-radhakund.png
dasi
2019-05-17 09:12:15
2019-05-17 09:12:15
Sweet Mini Teachings on Pure Bhakti Part Two